We collect vintage photographs of thermonuclear explosions, missiles and the social lunacy around them.
Therefore, while traveling around the New Mexico area, we naturally had to visit the lovely Loving village and the nearby explosion site of the Gnome Project, one of our favorite atomic tests. Gnome was part of the Plowshare Program, which developed techniques to use nuclear explosives for peaceful construction purposes. It was hoped that the "friendly atom" would aid in mining, widen the Panama canal, melt the polar ice caps or, in the case of Gnome, "vaporize salt deposits to study the possibility of converting the heat produced by a nuclear explosion into steam for the production of electric power."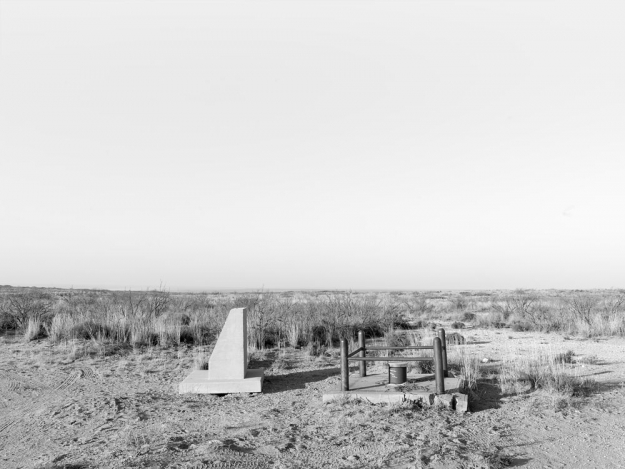 The nuclear device was placed 361 meters underground at the end of a 340 meters tunnel that was supposed to self-seal upon detonation. It was detonated on 10 December 1961.
It worked, well partially. The thermonuclear blast produced steam. Some of it even escaped from the sealed shaft. Unfortunately and surprisingly, the released steam was radioactive.
The detonation created a cavity 20 meters wide and 50 meters high with a floor of melted rock and salt, which trapped most of the radiation.
Six months later, a new shaft was drilled to enter the Gnome Cavity. The temperature inside the cavity was still around 60 °C.
Inside, they found stalactites made of melted salt and walls covered in multiple shades of blue, green, and violet salt.